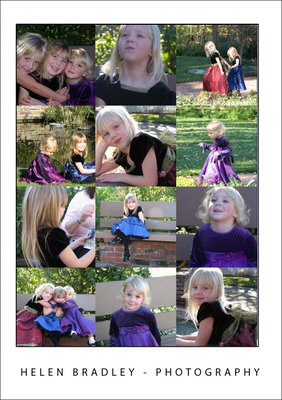 Not all good applications come in big shinny boxes like Photoshop and Photoshop Elements. Many cool photo apps are available on the web and they're free.
These apps do things that other programs don't. They are fun to use and practical. In this Cool Photo Apps series I'll show you some of these.
Popularized by the Mac and its iLife software, life posters are a collage of images arranged in a grid layout. Life posters look best when you use square images. On the PC you can create a life poster using the tools built into Picasa which you can download from http://picasa.google.com.
Here's how to do it:
Step 1
Start with a new album by selecting File > New Album and give the album a name like Life Poster.
Step 2
Add the photos to the album that you want to use for the life poster. The order in which the images appear in the album are the order in which they will be arranged into your life poster so the first images appear across the top line of the poster and the next series of images will appear through the next row etc.. If you predetermine how big your grid will be, such as 4 x 4 images or 5 x 5 images you can determine which photos will be next to which other photos.
Step 3
When you create the poster, Picasa will automatically crop the images to a square format. If there are images that you would prefer to crop yourself, double click the image to open it and crop it to a square shape before beginning.
Step 4
To create your life poster, right click the album name and choose Select all pictures. Click the Collage button at the bottom of the tray area and choose Picture Grid from the Type list. From the location dropdown list choose a folder in which to save the finished collage image. Check the preview and, if you're happy with the result, click Create to create the poster.
Step 5
You'll find the image ready for printing in the folder you selected. Of course, having created your poster, you could convert it to a wall size poster ready for downloading and printing. Here's a blog post that will show you how to do it: Cool Photo Apps #2 big huge photo prints