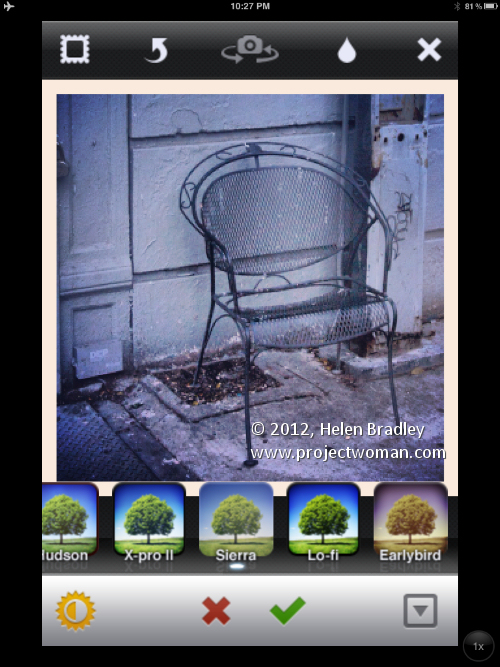 Download: Instagram on the iPad – Free
Instagram is more about a photo sharing community than fixing photos per se. It is also an iPhone app so it's tiny and runs in portrait orientation on the iPad.
Instagram crops everything to a 1:1 crop and offers 13 filters with a range of removable borders.
There is a one click contrast enhancement and you can apply a soft focus effect or a faux tilt shift and that's about the sum of it.
This app is ridiculously popular with iPhone users and probably better used on the iPhone where you'll be able to share images online from there and where the tiny interface makes more sense.
Behind Instagram is a web site for sharing Instagram photos. You can share your images so others can view them and you can view other people's photos too.
If you are into photo sharing this is a great app. If you love the Instagram look then this is the app that gives it to you.
If you want to be more creative with your images then look elsewhere – this app is free and it is good but it is far from great as a photo enhancing tool.