Learn how to convert files directly from Dropbox and Google Drive
Needing to converted a document from one file type into another is very common today, which is why online file conversion services have become so popular. One service that has made a name for itself by offering free high-quality file conversion capabilities is Cometdocs. Cometdocs is a document management service that also offers cloud storage and file transfer options, the website is still primarily used by people who need fast and accurate file conversion online.
The service has unveiled a bunch of updates recently, one of them being integration with popular cloud storage services such as Dropbox and Google Drive. Even though Cometdocs offers free storage to its users (2GB worth), there is no denying that there are many much more popular cloud storage competitors out there.
Thanks to this new update, Cometdocs users can convert files directly from their Google Drive or Dropbox accounts in two different ways – via their browser or using Cometdocs' new desktop app.
Of course, in both instances you need to sign up for a free Cometdocs account first. Once you have signed up and logged in, here's how to integrate Google Drive and Dropbox with the online service.
Right at the top of Cometdocs' online interface, you will see a button that says "Import file from." Click on that button and choose to synch either Dropbox or Google Drive with Cometdocs.
Once the synch has been completed, a window will open up listing all of your Dropbox or Drive files. Click on the file you want converted and then click "Choose."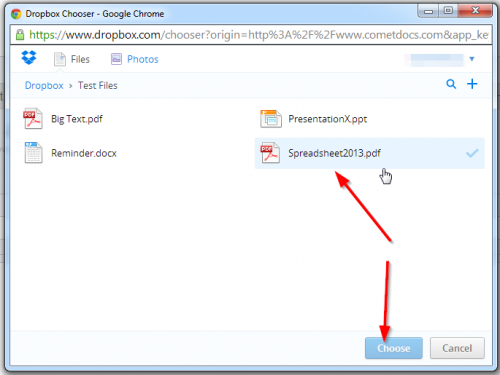 The file is now sent to your Cometdocs clipboard from where you can drag it to the Convert tab and choose your conversion option. Cometdocs allows users to convert PDFs into a large number of different file formats including MS Excel, Word, PowerPoint, HTML, Text, AutoCAD formats and more. You can also convert these files types and more into PDF with Cometdocs. It's safe to say that the conversion options are plentiful.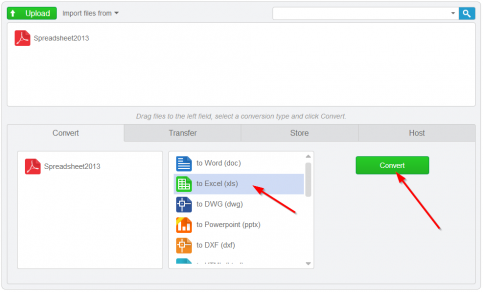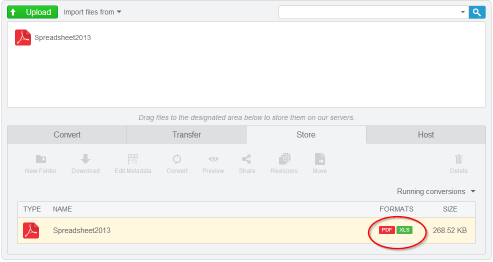 Integrating Cometdocs with your favorite cloud storage service is even easier when using the desktop app. Once you have downloaded and installed the app and you have signed in to your Cometdocs account through it, the conversion process can be completed in just one step.
Simple open your cloud storage folder of choice. When using the desktop app, you are no longer limited to Google Drive and Dropbox integration. You can open up the folder of any cloud service you prefer to use.
Now simply right-click on the file that you want to convert. Find the Cometdocs logo in the menu and select your conversion type.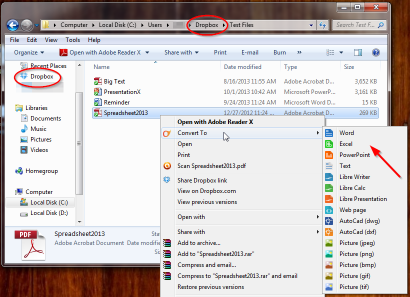 And that's all there is to it. The app sends the file off to Cometdocs' server for conversion, and once the process is complete, the newly converted file is downloaded automatically into your cloud storage folder and synched.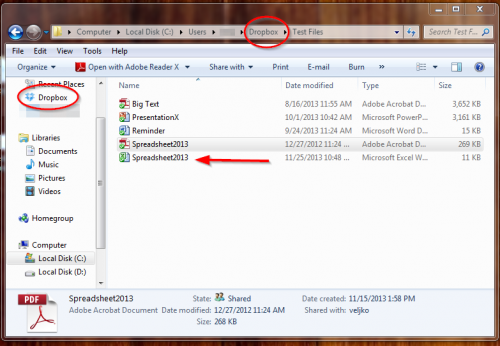 If you are looking for a faster and easier way to convert files from within your cloud storage conveniently, Cometdocs' integration features are hard to beat.
Go to: http://www.cometdocs.com/  or http://www.cometdocs.com/desktopApp