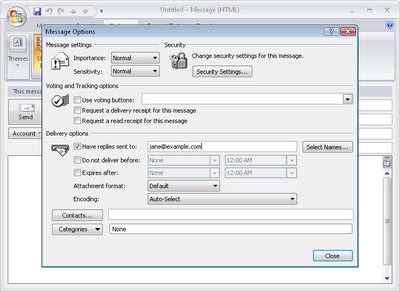 When you send and e-mail for someone else you may not want the replies to be directed to you. For example if a co-worker is out of the office and needs you to send an urgent email on their behalf – you will want replies to go to them, not you.
You can do this in Outlook 2007 from the New Message dialog. Click the Options tab and select the Direct Replies To option in the More Options group.
From the dialog, set the reply to address for this email and click Ok.
Now you can send the email but replies will go to where they are supposed to go.