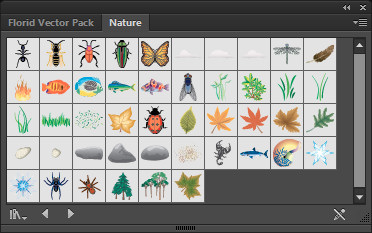 Instantly view the entire Illustrator Symbol collection
Illustrator comes with a lot of handy symbols but opening each set in turn looking for something usable is a major time suck.
If you think like me then you'll love this blog post over at  Tiny Tutorials' Adobe Classroom which has a honking big image with all the symbols shown in it for your enjoyment.
Here's a mini preview of what you will find there – go! click! savor the goodness! Tell them I sent you.