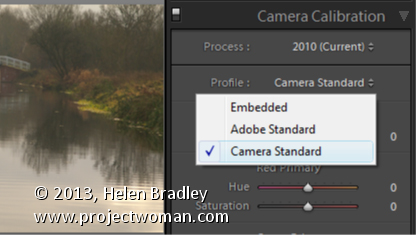 Editing your Image: Make your Image look as it did in you Camera
You may find that the Lightroom previews look different to those you're used to seeing when you view the image in your camera.
To make them closer to the camera version, select the Camera Calibration panel in the Develop module and from the Profile list choose Camera Standard – this better matches more closely the image you saw on the back of your camera.
These profiles are a starting point for further adjusting your image so choose the one which works best for you.