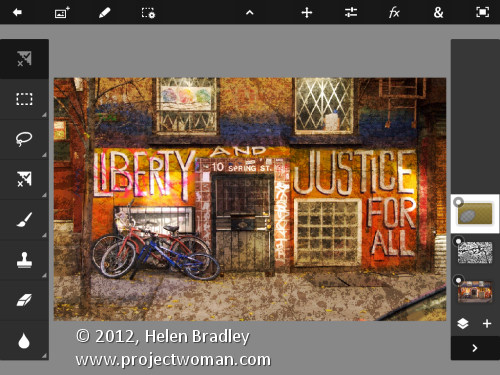 It has been a long time coming – way too long – but Adobe finally launched Photoshop Touch for the iPad.
I have reviewed it here for PC World and I wrote a how to for creatively editing images with it for Digital-Photography-School.com.
The app costs $9.99 so it isn't cheap by iPad app standards but I think it is worth it. Downsides are non editable text, 1600 x 1600 px file size limit, no true editable masking tools and no adjustment layers. But it does have good layer tools (unlike Adobe Ideas you don't have to shell out 99c for each new layer!), blend modes and it is easy to use.