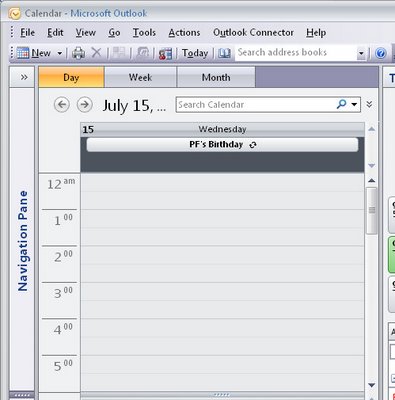 If you're one of those people who occasionally forgets important birthdays or anniversaries, then get Outlook to help you remember them.
To do this, add the person whose birthday or anniversary you need to remember as an Outlook contact in your Contacts list.
Click the Contact tab, from the Show group, click Details to display the details area of their contact data and type their birthday or anniversary in the place provided.
When you do this, these dates are automatically added to your calendar as events so you won't forget them.
If you need to set a reminder for the event, locate the day it happens on and double click the event and choose Open Series. On the Recurring Event tab set the Reminder to whatever suits you – if you need to organize presents and restaurant bookings then set the reminder to a few days before the event.