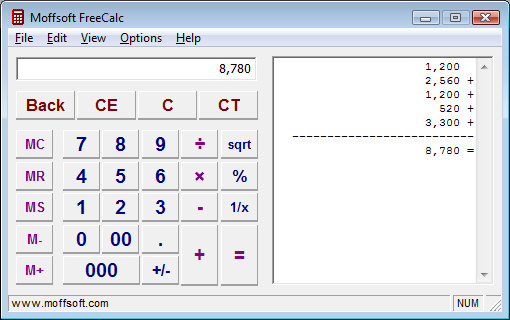 When I use a calculator I like to see the tape – that way I can see what I have done so I can check that the result is based on correctly input data and operators.
Frustratingly the Windows calculator does not include a tape function – seriously it's not like it would be wasting trees to include one!
My solution is to use Moffsoft FreeCalc which you can find here: http://www.moffsoft.com/downloads.htm. This is a simple calculator you can enter values into using the buttons or the keyboard and it includes a tape that lets you check your entries.
Unbeatable value and a smart replacement for the Windows Calculator app.