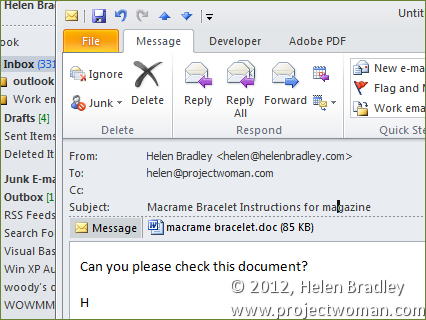 It is just plain annoying when you receive an email without a subject line or with one that makes little sense or which doesn't relate to the email topic. Luckily you can fix this  very easily.
First locate and open a message that doesn't have a sensible subject line or which has none at all. Click in the subject area – it's greyed out but it is actually editable. Make your desired changes to the subject and add one if there is none.
It is also possible to edit the message itself if you click the Message tab and choose Actions > Edit Message.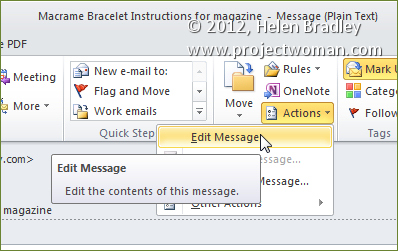 Once you are done, click Save to save your changes and close the file.