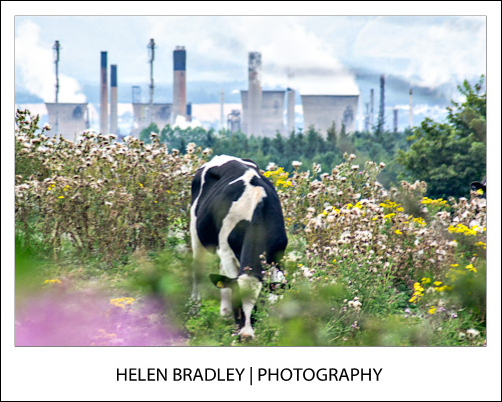 I've been photographing recently on the canals of Scotland. There has been so much potential for creative stuff I have really been glad that I photograph so regularly and I'm so familiar with my lenses and camera that I don't worry too much about setup and can spend more time on the creative side.
Here I had photographed these industrial buildings already and I knew there were steers in the field but nothing had quite come into position. The secret is to wait, somehow if you wait, chances are that things just move to where you want them. This field had wonderful colourful scrub, green grass, black and white (friesian) steers and buildings belching smoke in the background. I just had to wait till everything lined up and, in time, it did.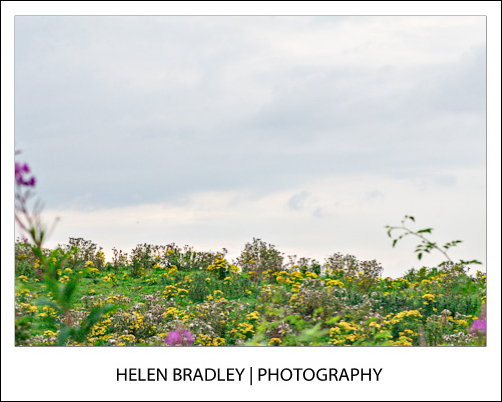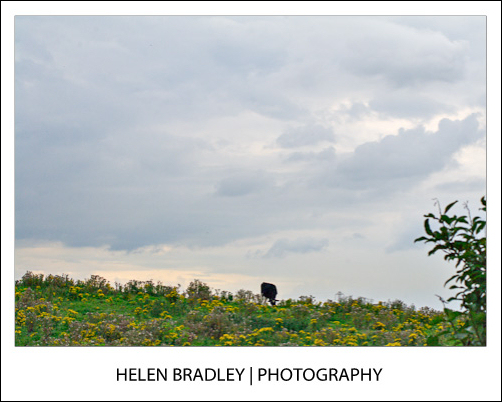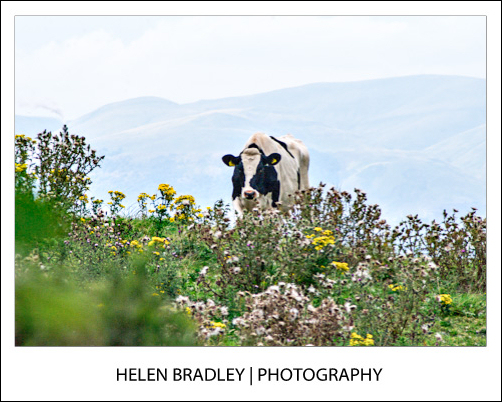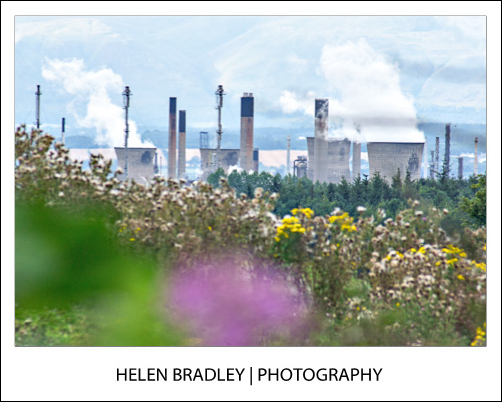 So far as apertures are concerned this is a hard shot to get everything all in focus. It is just too much depth and it was early evening so the light was low. I settled for what I generally use when I want a big depth of field which is around 7.1 or 8 and then I focused on the steer. This brought the industry on the horizon into some focus but threw the flowers close to me out of focus. There was no where to move to as I was standing in the only place I could get everything in the picture and that put some flowers directly in front of my camera.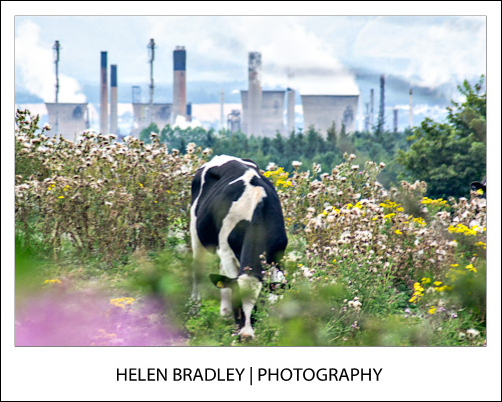 Turns out I love the effect and the colours in the foreground just work for me. The layers in the image from the out of focus flowers through the field and the steer and back to the industry on the horizon just makes this image for me.
Next time you are out, look for layers to capture. Look for something interesting to shoot and then ask yourself how can you position yourself to capture the shot and get some foreground interest too. You might be surprised at what you can find and what creative opportunities you encounter.