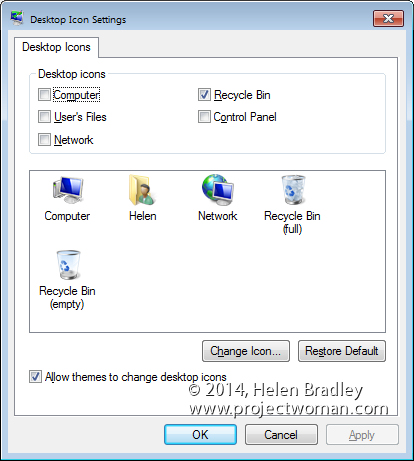 Help! My Recycle Bin just disappeared!
This is a major annoyance – your Recycle bin just ups and disappears from your Desktop. Well it's easy to get back – when you know how.
Click the Start button and type Desktop Icons – wait as the search results appear. Click Show or hide common icons on the desktop to open the Desktop Icon Settings dialog.
Here you will find icons for common tools including the Recycle Bin. Click its checkbox to select it and click Ok to return it to the desktop. Notice too that you can add icons for My Computer, Your User Account files, Network and the Control Panel to your desktop  by simply clicking the appropriate checkboxes.