Here's how to create a cool startup page for Excel – it has links to all your favorite workbooks so you can click on any of them to immediately open that file.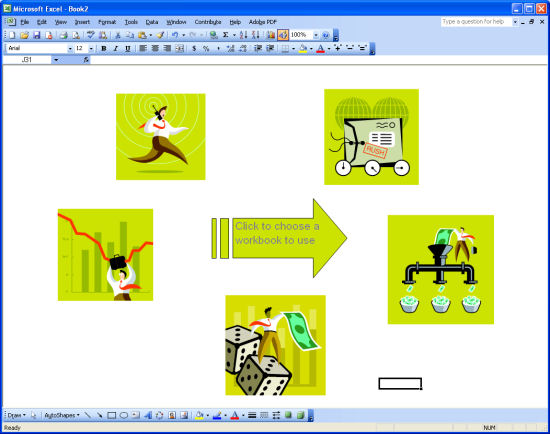 Step 1
To a new workbook, add one picture for every workbook you want to link to your startup page by choosing Insert > Picture > ClipArt. Size and arrange the images neatly. Choose Tools > Options > View tab and disable Gridlines, Row & Column Headers, Horizontal Scroll bar, Vertical Scroll bar, and Sheet Tabs.
Step 2
Right click one image, choose Hyperlink and link to a workbook you work with regularly. Type a description of the workbook in the Screentip dialog. Link each image to a workbook. Protect the worksheet by choosing Tools > Protection > Protect Sheet and click Ok.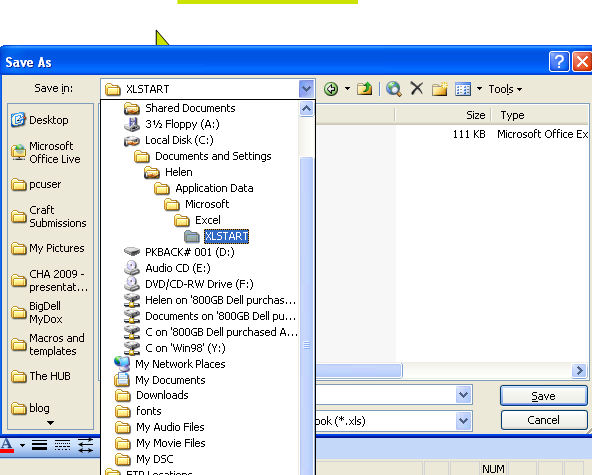 Step 3
Choose File > Save As > and select your XLSTART folder which is likely to be: C:\Documents and Settings\<username> \Application Data\Microsoft\Excel\XLStart. Name your file menu.xls, close it, exit and restart Excel. The menu workbook will appear every time you launch Excel – giving you one-click access to your favourite workbooks.