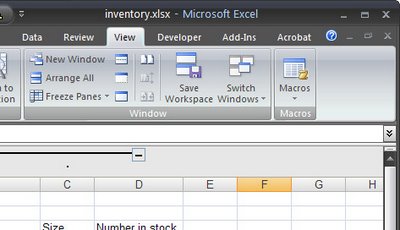 If you're like me, you will open Excel in the morning and then open a series of workbooks that you work on each day. You can save time in finding and loading these files by creating an Excel Workspace.
To do this, open all the workbooks you want to have opened each time you launch Excel and then save them as a Workspace file by choosing File > Save Workspace and type a name for the file. Click Save and you can then open all the workbooks at one time by opening the Workspace file. Of course, if you just want to open a single file you can open it as normal.
In Excel 2007 – find the Workspace feature by choosing View > Window > Save Workspace.
Another alternative for opening files automatically when Excel opens is to save the file to the XLStart folder – when you do this, the file is opened every time Excel launches.