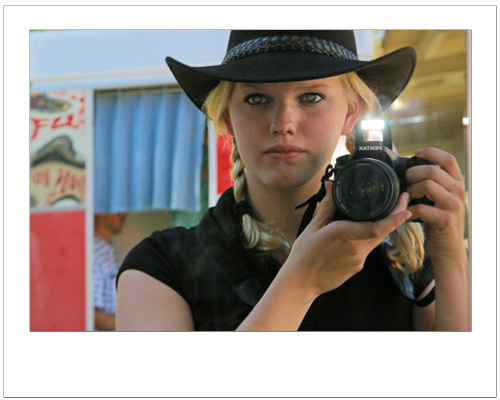 Travel to the beach and cooler climates with a camera requires planning and forethought.
It used to be that travelling with a camera was as simple as tossing it into your bag and driving via the camera store for a few rolls of film on your way to the airport. Not any more. While you won't need film when travelling with a digital camera the entire process is more complex than it used to be and good preparation is the key to having everything available when you need it.
Charge up
The first thing you'll need is plenty of batteries and a charger. Digital cameras consume batteries at an alarming rate and buying disposable batteries is false economy. Instead, invest in a charger and rechargeable batteries. Depending on how much photography you plan to do, I recommend three sets of batteries – one in the camera, a spare in your bag and one set back at the hotel charging.
If your camera takes regular size AAA batteries by all means use disposable batteries in an emergency but they're not a long term solution. Make sure your charger has the right plug and voltage rating for where you're headed – for example, while the USA uses two or three prong 110 volt plugs, the plugs and voltages in Europe and the rest of the world all differ.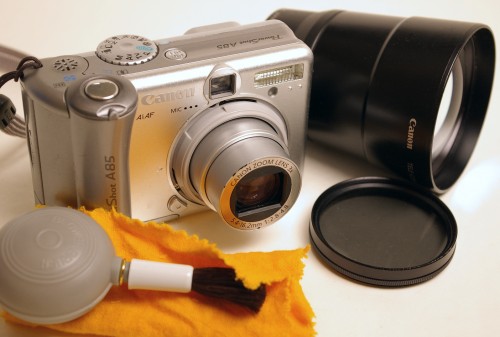 Read the Manual
While I don't recommend a camera manual for light reading, it's worth taking if you have room. On holidays you often have free time you don't have at home and it's a good time to read up on what your camera can do and to experiment with camera settings to take some interesting and varied shots.
Filters and Lenses
If you have specialist filters like a polarizing filter, take that with you – the filter reduces glare and will give you vivid blue skies and is a must for summer shooting.
Pack a special lens cleaning cloth to clean your camera's lens if it gets dust or sand on it. Never use your beach towel or tee shirt – these can scratch the lens and keep your lens cloth in a sealed bag to keep it clean. A small brush also works to dust off the lens.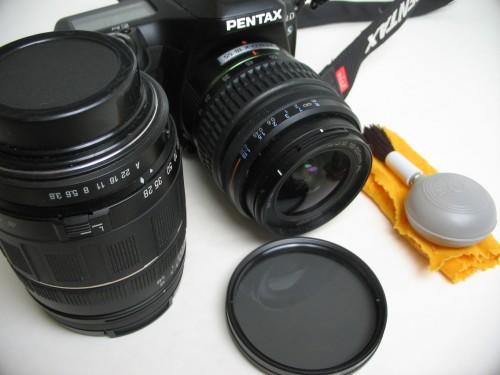 Storage Cards
Depending on how many photos you think you will shoot and how long you are travelling for you may need a two or more storage cards on which to store your photos. I generally pack 5-8 cards of various sizes which will see me through a couple of days photographing. Your camera will show you how many photos will fit on your card – when you turn it on this number will be displayed.
Use this as a guide to determine if you'll need more space. If you carry multiple cards, make sure you have the containers for them – they are easily damaged if you don't take care of them.
Lug the Laptop
I find that for a long weekend, multiple cards are easier to carry than a laptop computer to download photos onto but as soon as I travel for more than a week, a computer is a necessity. In addition, with a computer, I can burn photos to a DVD or onto a second drive so I have a backup.
Remember that your computer will require a charger as well and you'll need the cable to connect your camera to your computer. If you find yourself short on space on your camera card, check the photos you've taken and delete any that aren't worth keeping.
Carry cases
Take a carry case or camera bag for your camera and store it in the bag when it's not in use. Always make sure your camera has its wrist strap attached and hold it carefully so you don't lose or drop it.
If you'll spend time on the beach a zip lock plastic bag will keep the sand out of the camera and a small ice chest or cooler will keep the camera cool while you play – put the ice in your drinks and the camera in the cooler!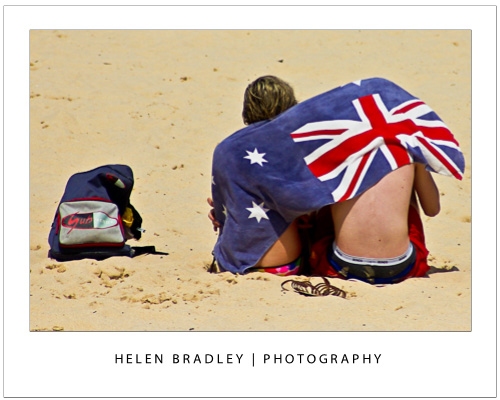 Protect against loss
It's also a good idea to put your name and address on your camera – if it does go missing it has a chance of being returned if you do this. I use the StuffBak service to label all my electronics.
Test before you leave home
Before you leave home, test everything to make sure it works. On holiday is not the time to discover you don't know how to download photos from your camera or that the cable you bought doesn't work!
Also check that the DVDs and external drives you're planning to use to burn a copy of your photos work with your computer. Make sure you have empty space on your computer for storing your images too.
Before you leave, download and delete all the photos from your camera's card and start with an empty card and freshly charged batteries. Pack everything carefully, remember the sunscreen and a hat, cancel the paper delivery and have a great holiday!
This handy checklist from http://projectwoman.com/2009/12/10-things-for-your-camera-bag.html will help you pack:
10 things you should always have with you
3 sets of batteries – one in the camera, one in the charger and one in your pocket
Batterycharger and a power cable suitable for use wherever you're travelling
Spare memory stick or smart card for extra storage on the road
Cooler in which to place the camera to keep it cool in the sun (leave the ice behind)
Polarising filter to suppress reflected light for more colour in your images
Tripod for capturing macro images and for longer exposure shots
Camera manual to refer to if you have questions that you can't resolve
Lens cleaning cloths, cleaning fluid and a brush to blow dust from the lens
A variety of lenses including a macro lens if your camera takes interchangeable lenses
Underwater camera housing for your digital so you can take it swimming with you