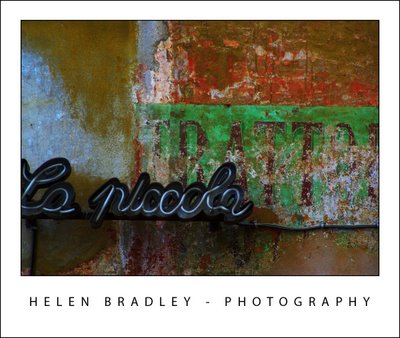 I have been surprised at how easy Rome is to walk. On the map it looks so much bigger than it really is. You need to walk it too or you miss so much of the tiny details that, together, go to make the city.
As you look at these photos, insert backing sounds of church bells ringing, traffic and the sirens of the local carbineri and politzia as they whizz around this wonderful city.
Here are some images from the themes I've been shooting. One is roof tops and the wonderful chimney pots and layers in the roofs of the city: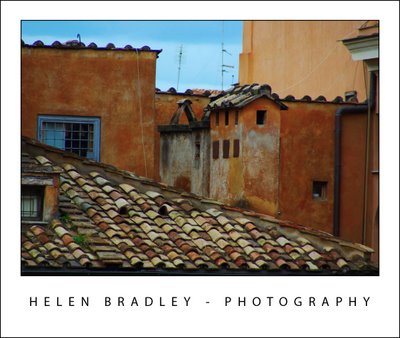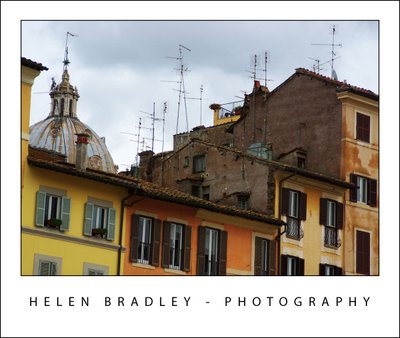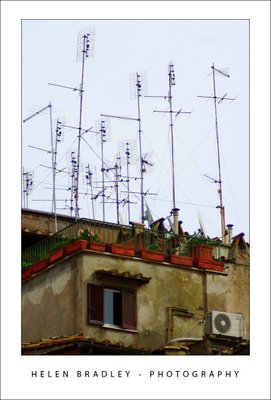 Close ups from statues, churches and fountains is another of my themes. The first is detail from the Trevi fountain and the second is from one of the three fountains in the Piazza Navona: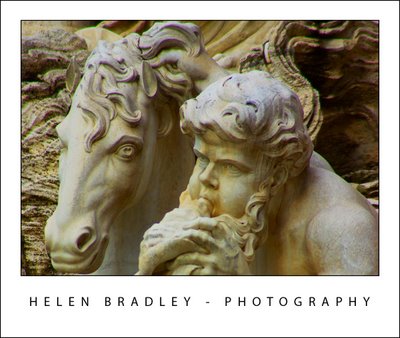 OMG, there's a pigeon on my nose!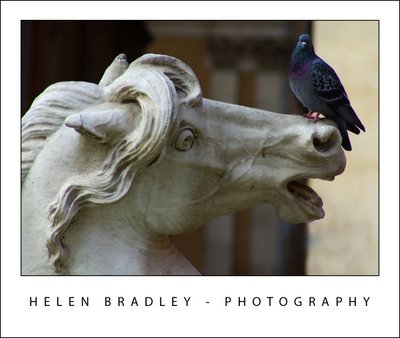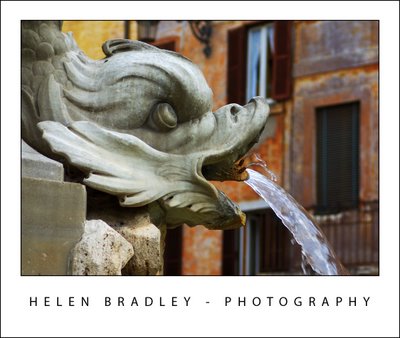 From a church in Orvieto: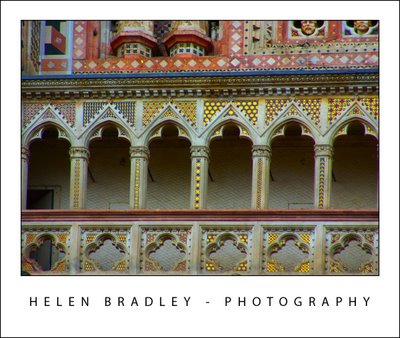 Same church, here are the colours of Italy in the door detail: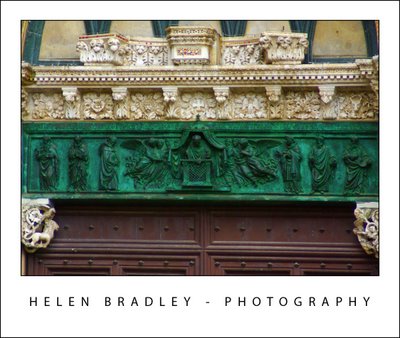 Another theme is windows, here is one through which you can see to the building behind. It is from the Forum area in Rome: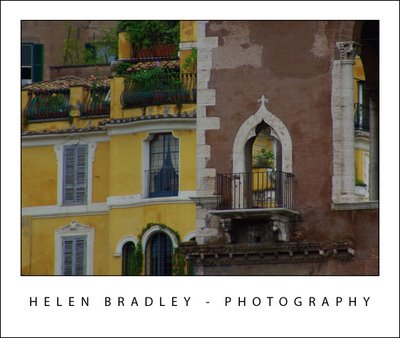 This window harbours a reflection of a nearby building: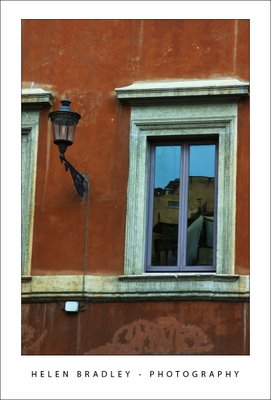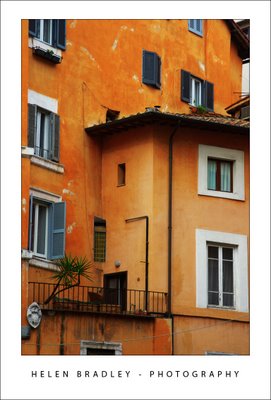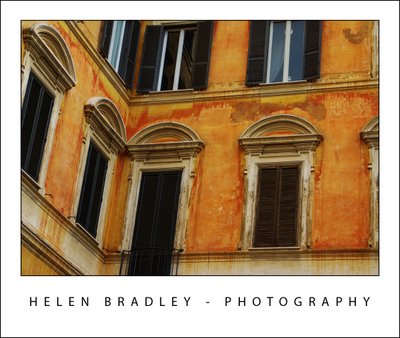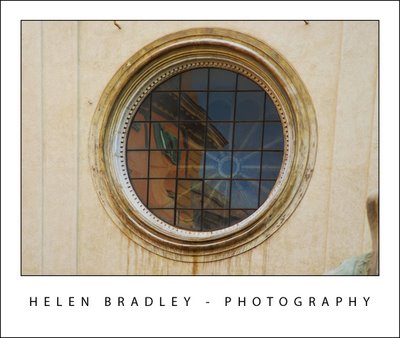 Mirror, Mirror on the wall…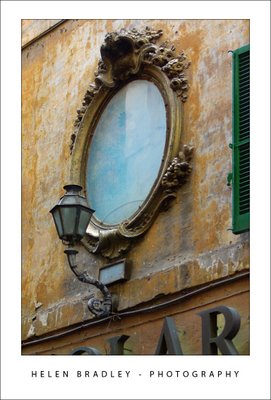 I find that domes are much more interesting in the context of their surrounds, like this one: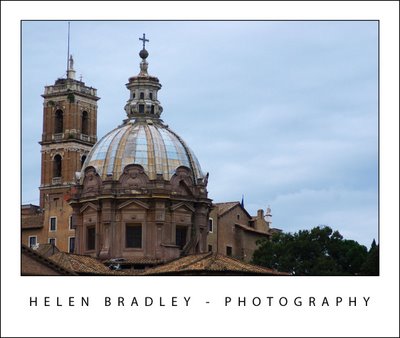 Another of my themes this trip is light fittings. I have a huge collection of wonderful street lights and shop lights. This is a set from near the Colosseo in Rome: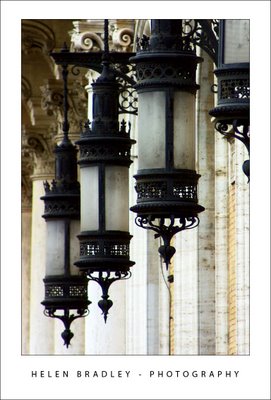 As luck would have it, United Colors of Beneton is right opposite the Trevi Fountain. So, with your back to the fountain you can see it reflected in the shop window. Here's the result: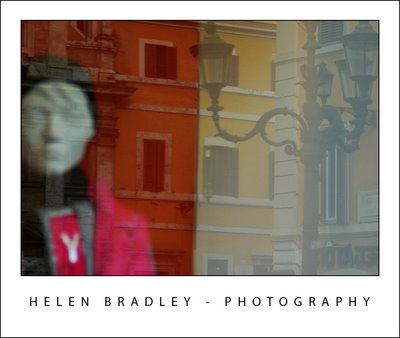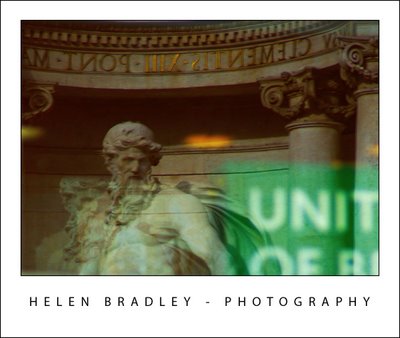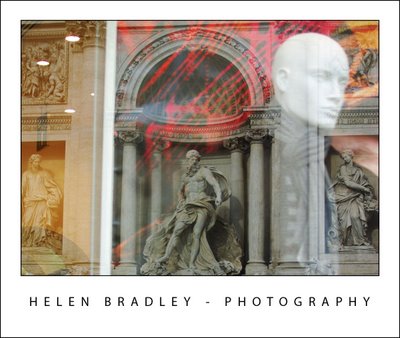 Another morning, I found a map and paper shop with a street light in front. This photo is more reminiscent of a multi shot taken using film and has a collage feel to it – gotta love reflections: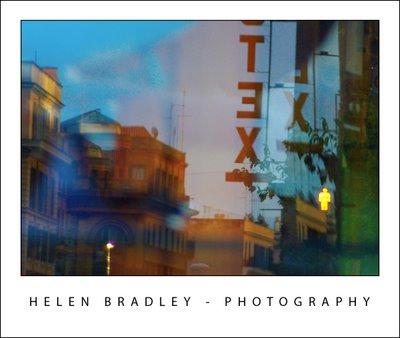 Everywhere throughout Italy you can find religious icons above houses and at nearly every street corner. I have a grab bag of photos of them, this is one of the more elaborate I've found: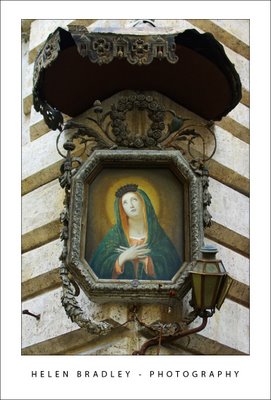 Finally, who can resist a market such as the one at the Campo de Fiori, and the wonderful variety of fruit on display: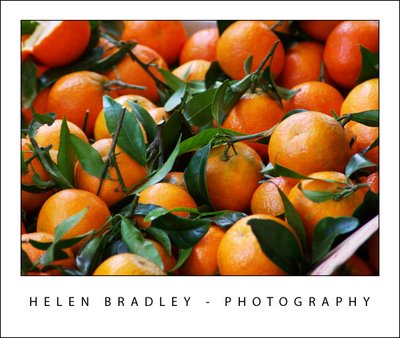 Or this streetside tie display: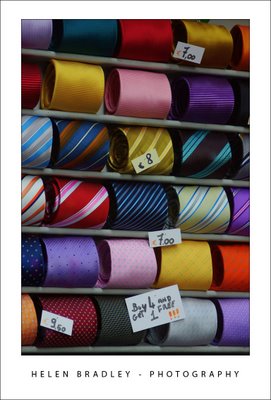 And what is a day without some wonderful graffiti?