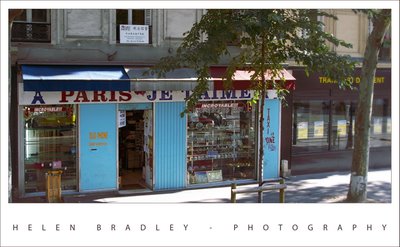 This photo captured me because of the shop's wonderful name and the blue and red colours. It's unexpected and funky.
The fixes included cropping it to remove excess and unwanted detail and colour correcting it to boost the colours in it. I also duplicated the final image layer, blurred the top layer then used a mask filled with a white to black gradient across the image to blur the right edge of the photo. I needed to also paint onto the mask to bring the tree back into focus.
It's proof that even funky shots that you don't think will amount to much can be great if you give them a chance to shine. I also love short wide crops.