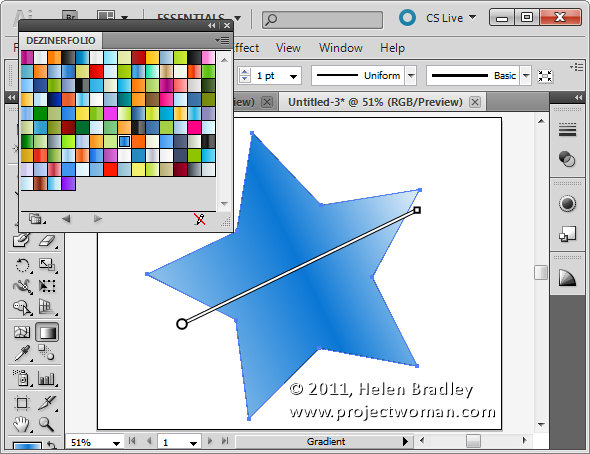 If you've come to Illustrator from Photoshop then Gradients will be a feature that will take some getting used to.
There is no fly out menu on the Gradient palette to use to load new gradients and instead gradients are available through the Swatches palette.
Choose Window > Swatches to view the Swatches palette and make sure that you click the Show Swatch Kinds menu at the foot of the palette and click Show All Swatches. This will display all the swatches you have available.
In the middle are your gradients. These include Fade to black, Super Soft Black Vignette, Green Yellow Orange, Purple Radial, and Laguna.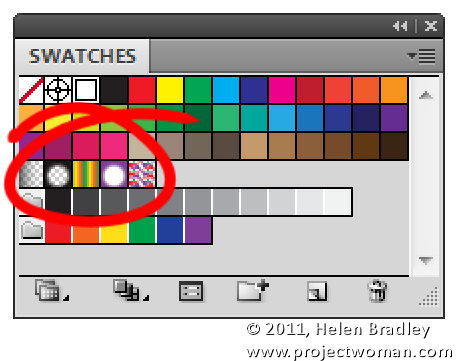 To find and load additional gradients, click the fly out menu on the Swatches palette and select Open Swatch Library > Gradients and then select a set of Gradients to open. These open in a palette all of their own.

Select a gradient to use for an object from this palette and, when you do, it is automatically added to your Swatches palette.
Like Shapes, Brushes and other features of Illustrator you can also find, free gradients online and then download and install them into Illustrator.
How To Install downloaded Gradients
To install downloaded gradients first locate and download the file and, if necessary, unzip it. Once you unzip the gradient you should have an AI file which is your gradient file. I downloaded a set off Web 2.0 Gradients from http://www.dezinerfolio.com/2007/10/15/130-web-20-gradient-swatches-for-illustrator/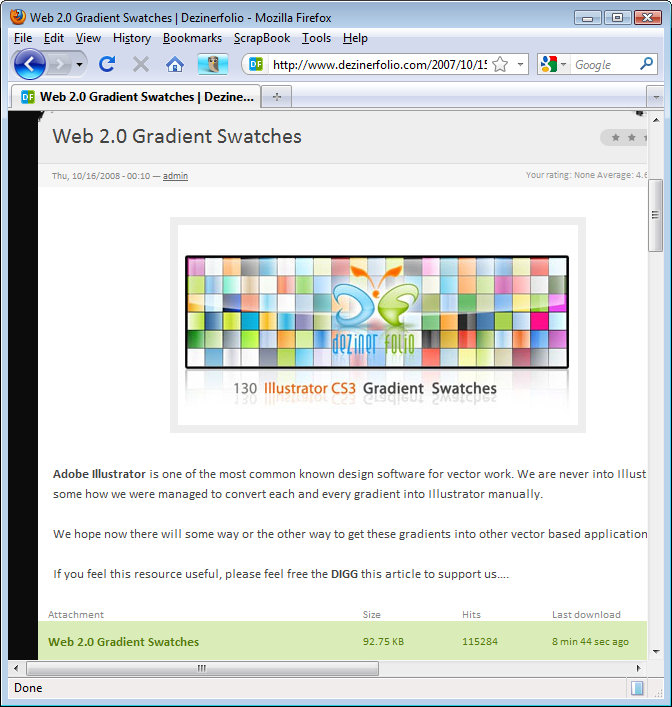 Place the .AI file you downloaded in your Illustrator Swatches folder. The location of this depends on your operating system. On Vista it is [user name]\AppData\Roaming\Adobe\Adobe Illustrator CS5 Settings\en_US\Swatches. For other versions and countries you may need to choose Adobe Illustrator CS4 Settings or en_GB etc..
On the Mac choose: [user name]:library: ApplicationSupport: Adobe: Adobe Illustrator CS5: en_US: Swatches.

Close and reopen Illustrator and the gradients will be available in the Swatches palette in the User Defined group.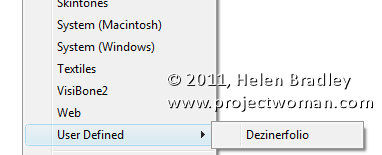 You can then select and use any of the downloaded Gradients for your objects.