Free Downloadable Illustrator Gradient Swatches for you to try
While Illustrator comes shipped with a range of gradient swatches you will probably find that there are never enough gradients for your needs. Luckily there are a few good quality freely downloadable gradient swatch sets that you can use to expand your Illustrator toolkit.
While there are a lot of gradient swatches you can download for Photoshop there are not a lot of free options for Illustrator. I've scoured the web to find you this collection – they all download and install correctly and they aren't from spammy sites (some others not included here are from spurious sites – so beware!).
This selection of 48 vector gradients makes a good starter pack. There are some handy black and light colored gradients as well as a lot of green and blue ones too. If you're looking for a simple collection of gradients to start off with this a good choice.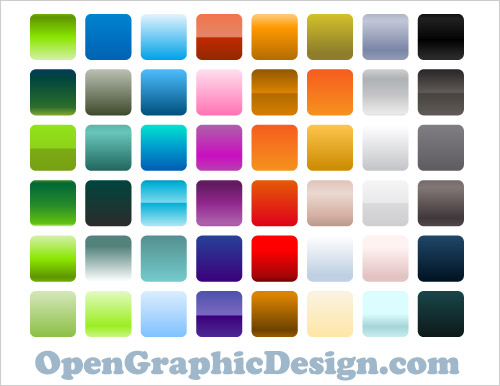 Deviant Art is always a great place to find handy downloadable things. Here we've located 140 metal gradients for Illustrator. There are a range of gold, metal gradients as well as copper, bronze, brass, silver, chrome, steel, aluminum and other metallic looks. This is a good starter collection of metallic gradients.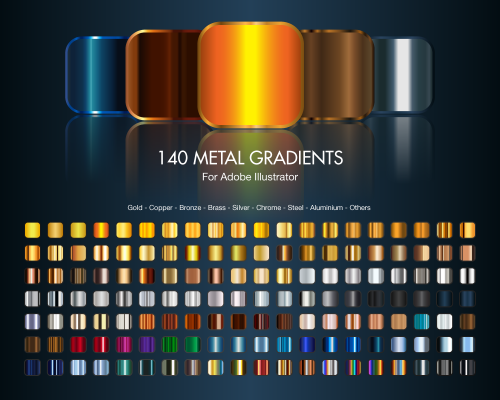 This group of gradients in files called (somewhat unimaginatively) 1.ai to 7.ai is a selection of handy gradients. While it would be nicer if these gradients were all in one pack that's not the case so you may want to grab the lot and perhaps assemble them into a single swatch file of your own.
4. At Vectorportal.com you'll find a series of six gradient packs totalling over 700 gradients. The images for these packs look a little on the small side but don't let this fool you – each pack ranges in size from 75 – 160 gradients per pack. All six can be downloaded from this site.
From Faisaljasnak comes this set of gradients for Illustrator. These gradients range from subtle color shifts to gradients suitable for buttons and other web elements.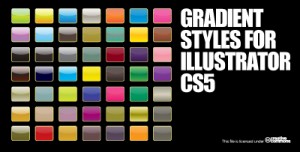 6. Adobe Exchange hosted gradients
This next group of downloadable gradients is accessible from Adobe's own Exchange website.
The first in this round up is  Metal Gradients V1.5 .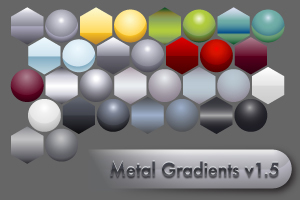 This second lot is a small set of 3 metallic gradients: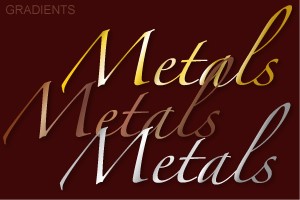 This final set is of another 8 handy metallic gradients: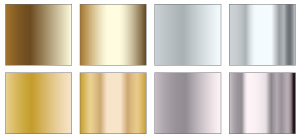 Once you've downloaded your swatches visit this post for instructions as to how to install and use the swatches in Illustrator.