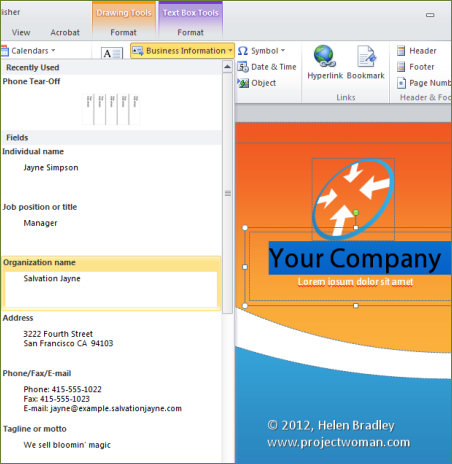 Publisher's Business Information Sets make it easy to populate documents with information about people and businesses. You only need type the text once and you'll know it is always  correct wherever it happens to be used.
To use these sets, in Microsoft Publisher use File > Info and select the Edit Business Information. Here you can view the information sets that you have available. While they're called Home/Family, Other Organization, Primary and Secondary Business, you can make them anything you want them to be.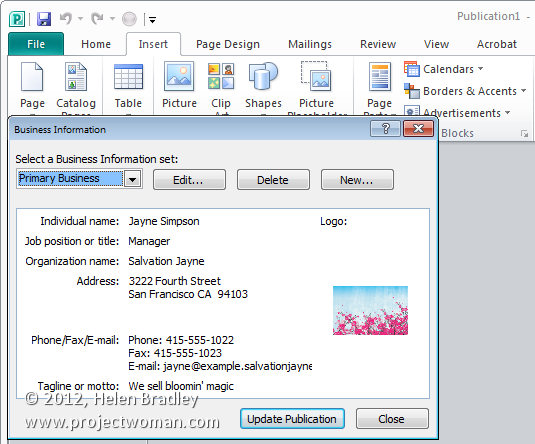 So select an option and click Edit. Enter the information for your business including the person's name, address and information. Click Add Logo to add a your company logo.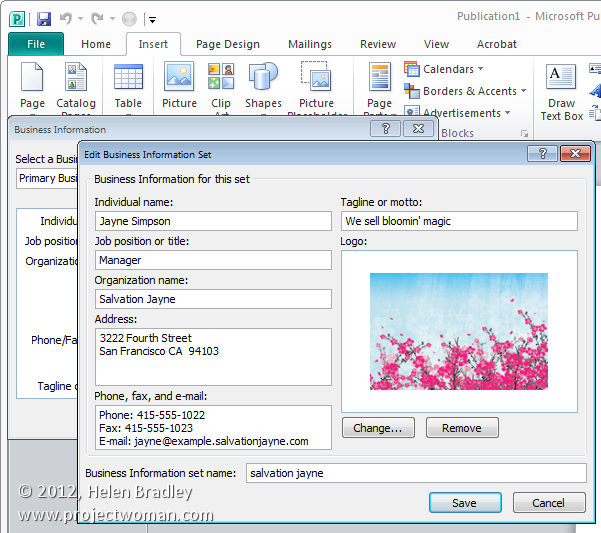 You can also type a new set name in the set name box. By adding to the business information sets details you use frequently, you can use this information in any document later on such as business cards and brochures.
To do this, select the business card template to use and then select the business information set to use with it. You can choose to include your logo or not as circumstances demand. Click Create and the business card will be created for you with all the details already in place.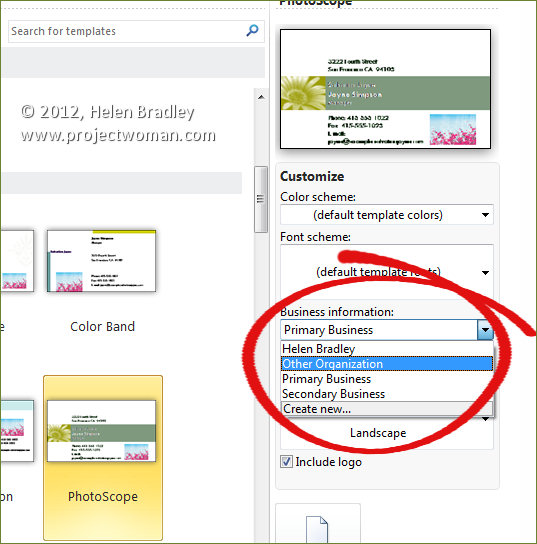 You can also use business information in regular documents by choosing Insert and then from the Business Information dropdown list select the items that you want to use in a document. For example, you can drag and drop telephone information into any document from the business information set.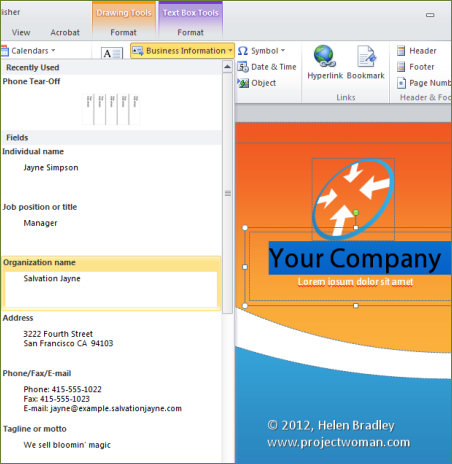 You can also change the business information in a document. So, if you've created a business card and want to do the same thing for another person for whom you have a business information set  created, just choose File > Info > Edit Business Information and select the set to use and click Update Publication. This allows you to quickly change information in documents and create flyers for multiple businesses or business cards from multiple people.