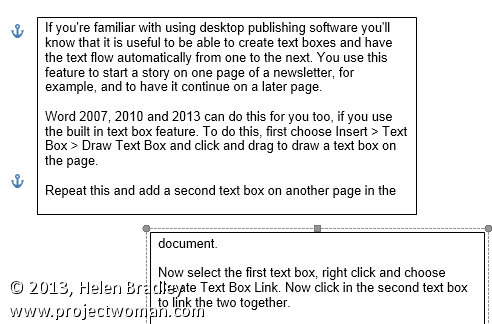 How to use linked text boxes to flow text throughout a document automatically
If you're familiar with using desktop publishing software you'll know that it is useful to be able to create text boxes and have the text flow automatically from one to the next. You use this feature to start a story on one page of a newsletter, for example, and to have it continue on a later page.
Word 2007, 2010 and 2013 can do this for you too, if you use the built in text box feature. To do this, first choose Insert > Text Box > Draw Text Box and click and drag to draw a text box on the page.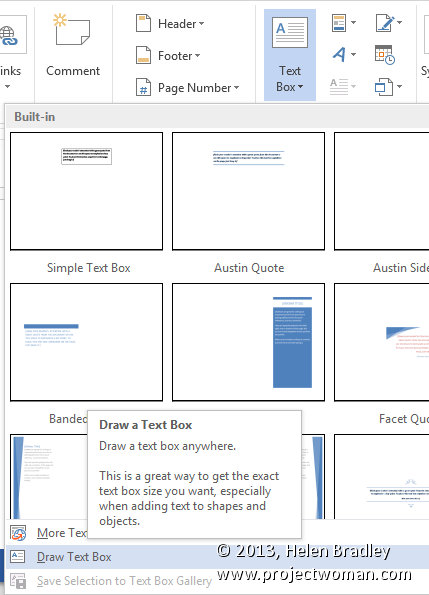 Repeat this and add a second text box on another page in the document.
Now select the first text box, right click and choose Create Text Box Link.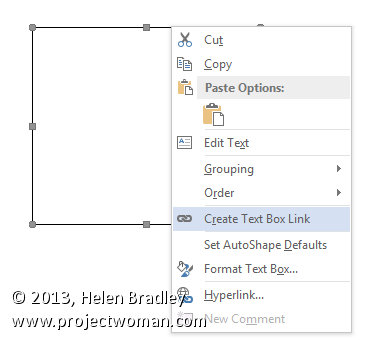 Now click in the second text box to link the two together.

In future, any text which you type into or paste into the first text box and which won't fit because the box is not large enough to accommodate it, will flow automatically into the second text box.