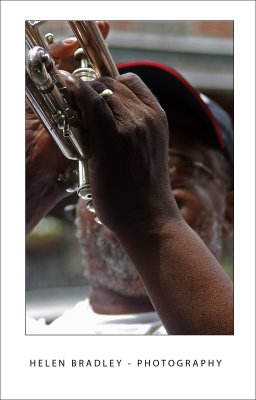 I have never been to New Orleans, so this is a first. The mighty Mississippi has to be seen to be believed, it's huge. I haven't seen a river like that before – ever. You can hardly see from one side to the other and the river dwarfs the paddlesteamers and the container ships that plow their way up and down.
We spent a morning in the French Quarter, dubbed the "sliver by the river" and the "isle of denial" by locals as it remains less touched by the ravages of Katrina than other areas. We ate beignets at Cafe du Monde which is the quintessential New Orleans experience. Beignets are wonderful doughnut like square pastries piled high with powdered sugar which ends up everywhere – over your face, over the table and everywhere in between. Topped off with Cafe au lait, it's not to be missed.
Fresh from California, where signage is in English and Spanish, here it is English, French and Spanish and it's the deep south so it's hot, marshy and humid but so very compelling in it's own way.
This guy was playing the trumpet raising money to rebuild his church. He was very funny and, to my delight, only too happy to let me capture some photos which I've promised to send him with an invitation for him to use them on his next album cover… who knows?
I had to work to get the exposure right, shooting from a covered area into a bright street was challenging and he was wearing that wonderful cap which added to the problems of lighting him without using a distracting fill flash. I had to use Curves to enhance the darks as the +2 exposure compensation muddied the blacks and blew out the highlights. The Photoshop Shadow/Highlight tool brought back enough detail in the highlights to give the images the richness I wanted to see.