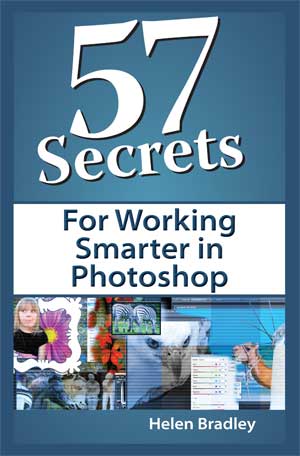 57 Secrets guaranteed to help you work smarter and faster and more effectively in Photoshop – what's not to like about that?
Yeah! At last my new book is out. 57 Secrets for Working Smarter in Photoshop. It is updated to Photoshop CS6 and covers all the recent Photoshop versions.
The book is available as an e-book or a printed book from Amazon here or for the Kindle here. It is chock full of secrets you can put to work every day from making fixes without making selections to saving details of all the work you do in Photoshop so you can recreate an effect on an image. If you're new to Photoshop or a seasoned user there is something in this book for you.
Everything is provided in a step by step format so you know not only what to do but you can follow the steps to do it.