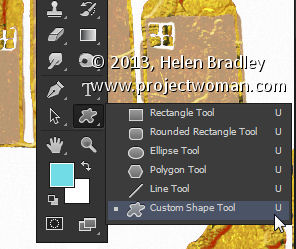 Learn how to cycle around the tools in the Tool panel in Photoshop using shortcuts
When you want to select tools on the Photoshop tool panel using the keyboard, you can do so using the shortcut key listed to its right in the tool panel.
If more than one tool shares the same letter, hold the Shift key as you press the character for that tool to cycle around the tools which share that letter. Stop when you get to the one you want.