Learn how to enlarge images from iPhoto – because it won't do it for you!
If you try to export an image from iPhoto on the Mac you'll be invited to resize it on export. Funny thing is that even if you ask for the size to be larger than the original iPhoto won't warn you it is about to ignore your request – seriously! It happily takes the size you ask for and, if it is bigger than the original, it exports the image at the original size but doesn't tell you it did so. So you can think you've been successful but you have not.
In short, you can't enlarge or upsize an image from iPhoto. So here's a simple solution – I use PIXizer.com. So, start from inside iPhoto, select an image and then select File > Export.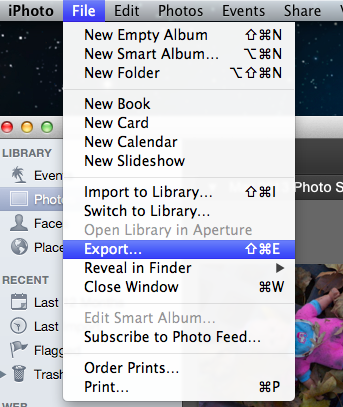 Then select to export the image as a JPEG maximum quality and leave the size set to Full Size – ie the original image size.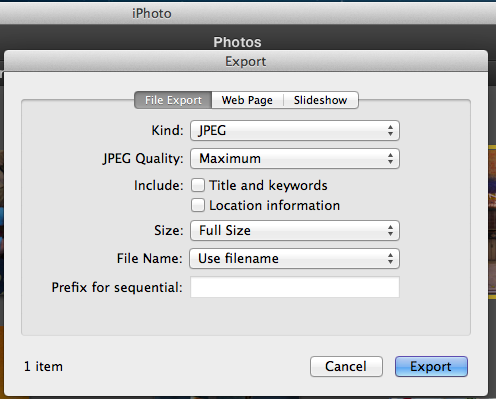 Then export the image to your desktop or somewhere else it will be easy to find.
Launch a browser and head to PIXizer.com.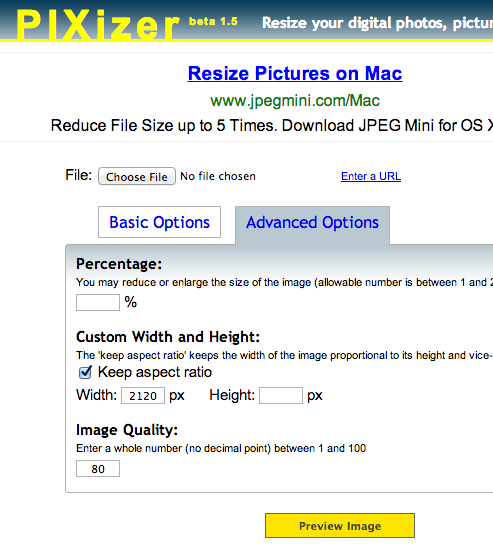 Click Choose File and choose a file to upload and use the tabbed panels to choose the quality and image size. When you click to Preview Image the image is uploaded and resized. You can then click to download it and it will download automatically to your download folder.
I like the efficiency of PIXizer – it would be nice if iPhoto actually enlarged images but since it won't – I now have a free and quick and easy solution when I need a quick image enlargement.