Polarizer.jpg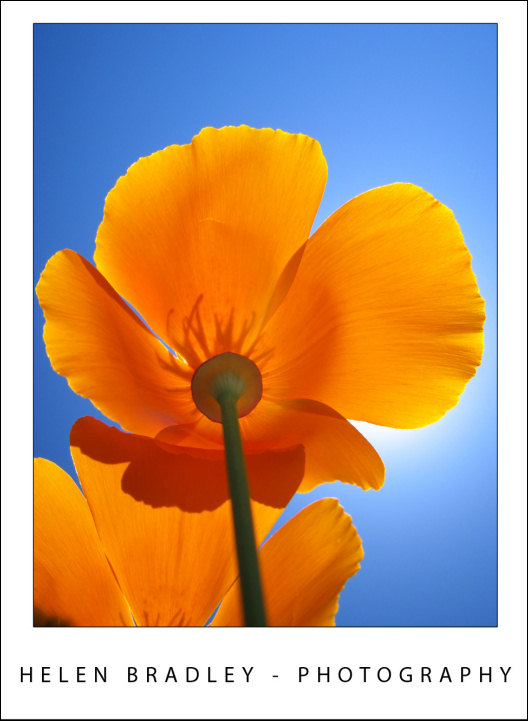 Using a polarizing filter on your camera's lens ensures crisp blue skies and saturated colours even as here, when shooting into the sun.
You may have already noticed that you can encounter problems you're capturing photos in very bright sunlight. On the beach, for example, you may find your camera exposes for the lighter areas leaving the remainder of your photograph underexposed and very dark.
In bright sunlight you can benefit from using a Polarizing Filter over the lens of your camera. These filters are obtainable for most DSLR cameras and simply screw onto the lens.
For a point and shoot camera you'll need to determine if it can take a polarizing filter either on a bracket that screws into the camera's tripod mount or, in some cases using a special adaptor called a tele converter that screws over the lens and that has a screw mount for the filter.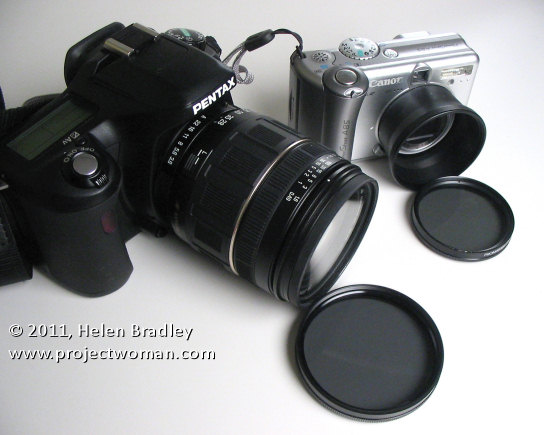 How to buy
When purchasing a polarizing filter for a digital camera you will generally want to purchase a circular polarizer. The other option is a linear polarizer – however circular polarizers are typically recommended for cameras that meter through the lens (TTL) which is what a digital SLR does.
When using your polarizing filter notice it has a marker on it that you can use as a reference point for adjusting it. Look through the viewfinder and turn the filter slowly. As you do this you will notice that the preview will change.
At some point of the rotation it may have no effect at all and at other points it will have an increasingly strong effect. Turn it until you get the effect you are looking for which is good rich color and no washed out skies. When you find the sweet spot go ahead and capture your photo.
A polarizing filter will give you better colour saturation and brighter, bluer skies. It's also a good filter for photographing things under water from above the water surface such as a tropical reef or seaweed because it cuts out the sun's reflection on the water surface allowing you to capture the underwater detail.
This blue sky would have been washed out if the photo had not been captured using a Polarizing filter: