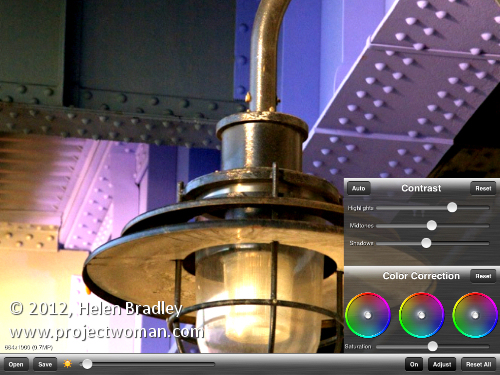 Download: Auto Adjust in iTunes – 0.99
This is a no nonsense tool that has a few sliders and not much more. You can adjust Brightness, highlights, midtones, shadows and color saturation. The app won't scale your photos so you don't see everything on the screen and you can't move the image around.
The tool really doesn't do enough to warrant using it – there are plenty of other tools that have a broader feature set.
This program would have to be gobsmacking great to justify opening images in it since you'll generally want to do more than just these adjustments.