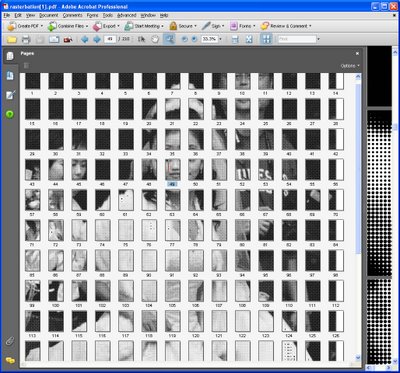 Not all good applications come in big shinny boxes like Photoshop and Photoshop Elements. Many cool photo apps are available on the web and they're free.
These apps do things that other programs don't. They are fun to use and practical. In this Cool Photo Apps series I'll show you some of these.
For resizing images to very large size, there are a couple of handy tools you can use. One of these is Rasterbator which you can find at http://homokaasu.org/rasterbator/. You can use this tool online or you can download it to your computer and use it from there. One benefit of downloading is that you're not limited in the size of the starter image you use.
Rasterbator upsizes your image to anything from regular poster size to a gigantic 25 meters in size.
Here's how to use the online version:
Step 1
Click Rasterbate Online and select to upload an image from your computer or use an image from the web. There is a maximum upload size of 1 MB. Once the file is uploaded, you can crop the image although you're really better off doing this before you upload it.
Step 2
Select the Size option and select the final print size for your image. Each of the grid squares is one sheet of paper and you can add more sheets or reduce the number of sheets by clicking the More Sheets or Few Sheets buttons. The finished size of the project appears below the image so you can juggle the size to fit your needs.
Be sure to select the paper size as Letter and use either a vertical or horizontal orientation as required. It's important to select your page size here as it will be too late once you've created the PDF file. Click Next to continue.
Step 3
The program will warn you how many sheets of paper the project will require and, if you're happy to continue, click the Continue button – you're not actually printing yet, just confirming you want a document that big created for you.
Step 4
Set the options such as drawing a border around the rasterbated area which will give you cutting lines that you can use later on to cut out the images before assembling the panel. Select the dot size to use from the list or use the default size. You can choose to create the image in black and white, some other colour and white or colour.
Step 5
Click Rasterbate when you are done and wait as the PDF file is created for you.
Step 6
Download and save the pdf file and then print, cut and hang and enjoy your masterpiece at your leisure.
If you liked this post, you're sure to like the other posts in the series:
Cool Photo Apps#1: The Warholizer