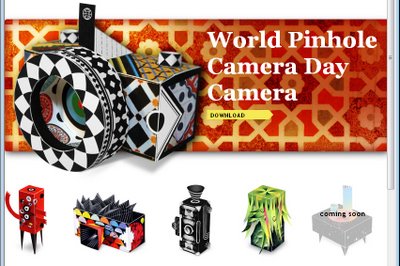 Not all good applications come in big shinny boxes like Photoshop and Photoshop Elements. Many cool photo apps are available on the web and they're free.
These apps do things that other programs don't. They are fun to use and practical. In this Cool Photo Apps series I'll show you some of these.
One of the neatest things about the digital camera revolution is that, in embracing all the fun there is to be had in photography as a hobby, many people are looking look at film cameras in a different light.
Corbis, a company better known for stock images, offers enthusiasts a series of downloadable printable pinhole cameras that you can construct yourself from cardboard and which use regular film. It's the ideal partnership between technology and creativity.
You simply download a PDF file which contains the camera template and instructions and print the pieces. You assemble the camera over a recycled cereal box using a few simple tools that you probably already have.
Slip in a roll of ISO 200 film – which, if you're like me, you probably have stuffed away in your fridge door – and you have a fun "grass roots" camera that's guaranteed to give you hours of entertainment.
I'm willing to bet you'll be scurrying to your nearest camera shop to get the photos printed just so you can see how cool they are. Find the Corbis pinhole cameras at www.corbis.readymech.com/en.