Download: OldPhotoPRO on the iPad – Free
This free app doesn't promise much and doesn't disappoint, in fact quite the opposite. You simply open an image and it applies an old photo effect to it. Click Edit and you get a heap of edits you can make from Brightness, Contrast, Tone and Color intensity and a couple of options for Sepia and Cyanotype.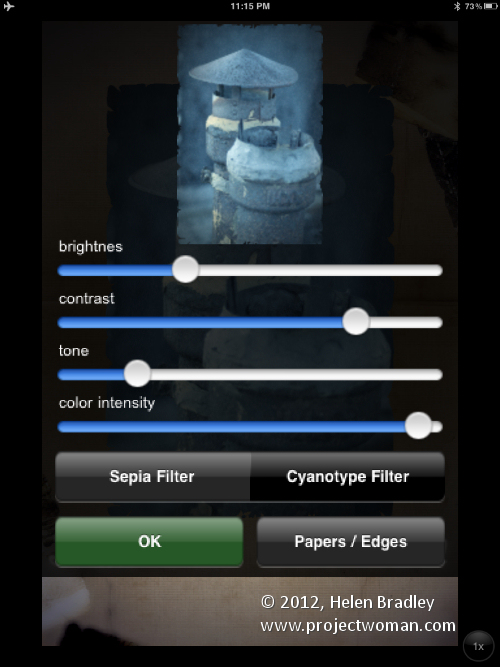 Tap Papers / Edges and you can add edge effects and scratches.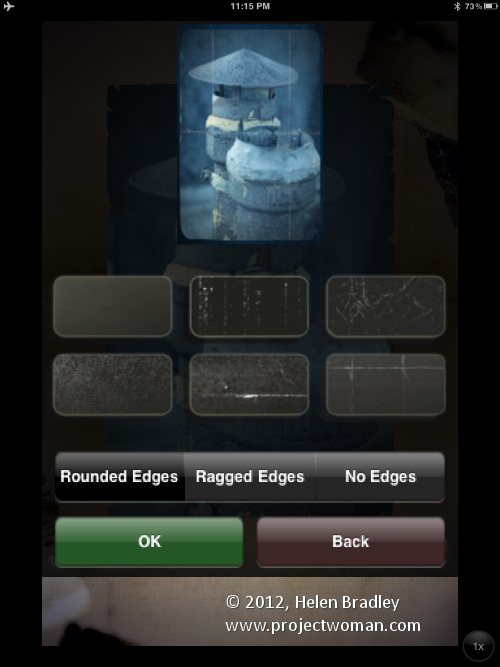 This is a no frills app. It is simple to use and can crank out some fun effects for aging images.