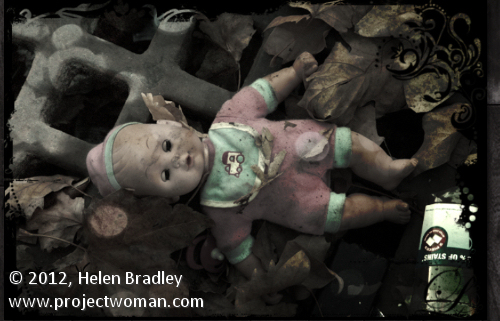 Download: Pixlr-o-matic on the iPad free
I love this app but wish it worked in landscape and didn't force me to work in portrait. It is from Autodesk who are the unsung heroes of the iPad photo editing app world. They do great stuff – way better in general than Adobe when it comes to iPad stuff.
Not only that but this app is also available online so you can use it on your desktop in a browser or download a standalone version – all cool and all free! You can buy extras if you like so you can buy extra frames and effects and you get lots for your money.
Start by capturing an image or import one from your gallery. Then click the first of the options across the foot of the screen – these are filters. Here you can browse the gallery of options – you can instantly view the filter on the image or keep scrolling to try something out if you don't like the result of your first choice. I chose Lucas for this image: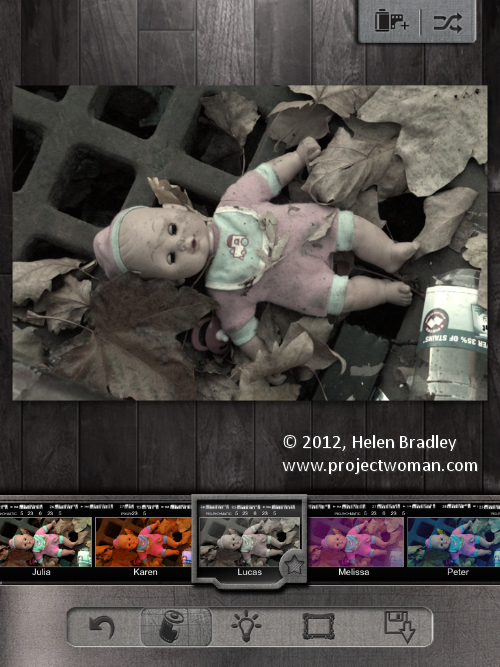 Then select the Lightbulb icon and apply a lighting effect to the image. I added Bubble to this image.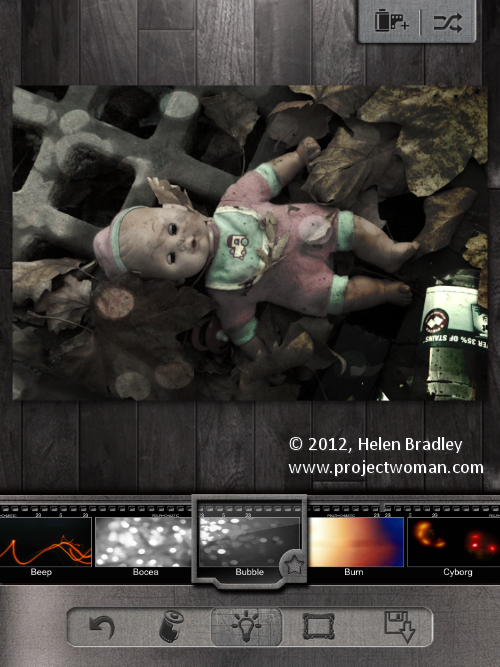 Then click the frame option and add a frame – I chose Flowery.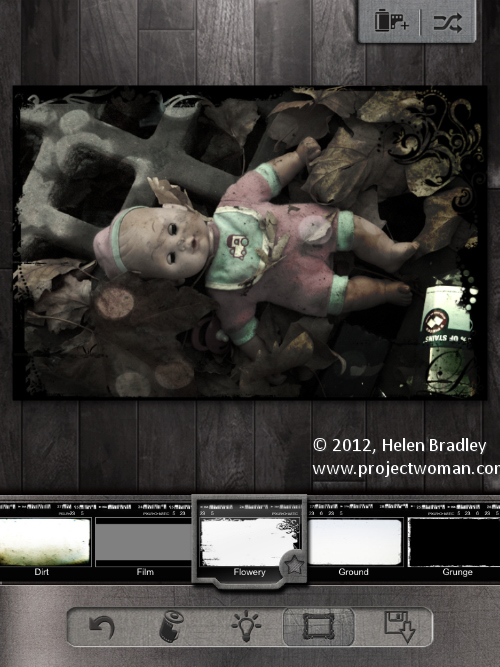 I would like a tool for cropping the image as I really prefer to use square images for these types of effects and you cannot do it in Pixlr-o-matic so you  have to do it before you come to this program.
The icon in the top right of the screen lets you apply a random mix of settings to your image – it's a sort of "I feel lucky solution" – worth trying if you just want to see what the program can do.
Your save options are to the Photo Gallery or iTunes – it would be nice to see some integration with, say, Facebook or Twitter too?
I love Pixlr-o-matic on the desktop and the iPad. I have bought all the extras because you can never have too many cool features and I am willing to overlook some minor frustrations like no crop and portrait mode for the sake of art!