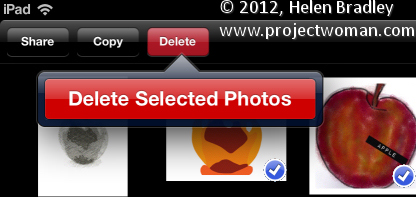 I've been taking a lot of screenshots lately and I have over 1,200 photos on my iPad – a lot more than I really want to store there.
When I went to delete the photos in bulk, I banged my head pretty quickly up against a problem with the iPad. It's not immediately apparent how you delete a lot of images at one time and deleting them one at a time will get very cumbersome very quickly.
Here's how to do it:
To begin, launch the Photos app, tap the Albums link and then make sure you're viewing the Camera Roll or the place where your image are stored. I wanted to remove them from the Camera Roll so I tapped that.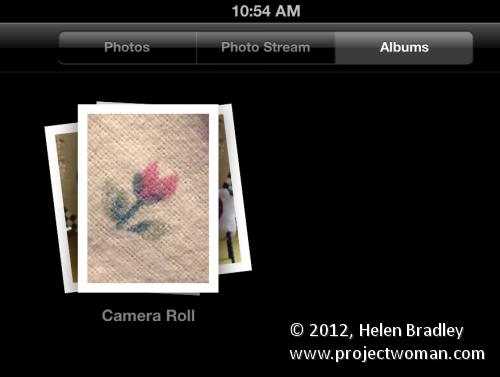 Now press the bent arrow icon in the top right corner of the screen and you'll see options on the left for Share, Copy and Delete.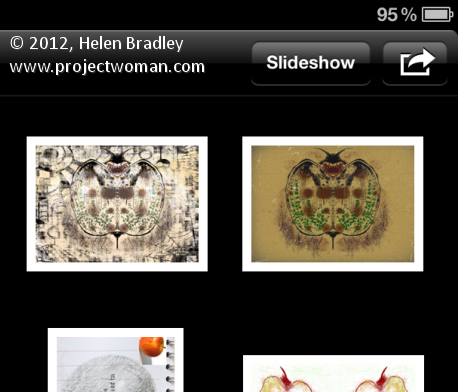 Tap an image to select it and then go ahead and select each of the images to delete – they'll get checkmarks on them to show they are to be deleted. To undo the setting, tap the image again.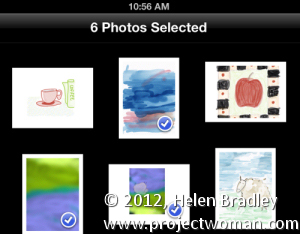 Then when I you have those you want to delete selected, tap the Delete button and choose Delete Selected Photos to remove them.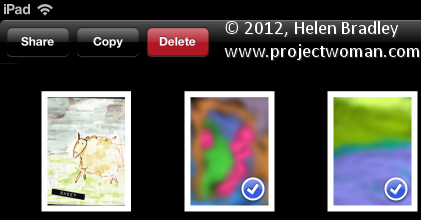 It is, as you might have expected this is ridiculously simple once you know how to do it but difficult until you do.
The good news is that the images aren't removed from your iCloud download folder on your PC. So, for example, if you've previously had the images synched so they appear on your PC in a folder of iPad downloads, the images will still be on your PC at the end of the process – they're just removed from your iPad.