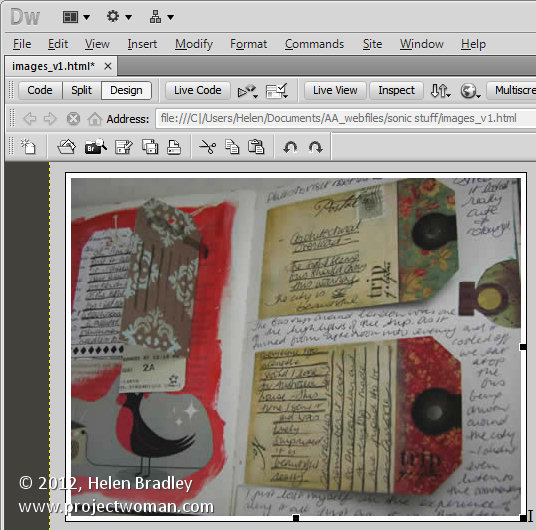 While Dreamweaver has some rudimentary tools for photo editing, if you want to do some real image editing, you're better advised to take the image to a photo editor to do so.
From Dreamweaver you can send an image to Photoshop by right clicking it and choosing Edit With > and choose the image editor to use from the list. If Photoshop is not in the list you can browse to find it, if desired.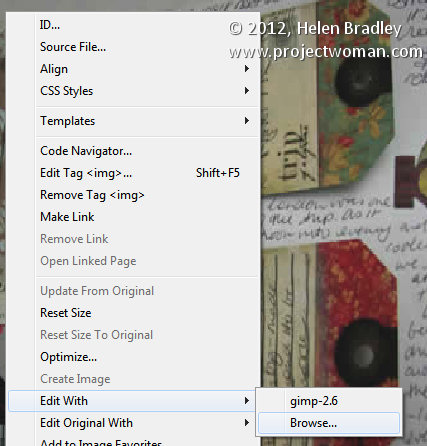 However, it's better still to add Photoshop permanently to the list and to do this, choose Edit > Preferences > File Types/Editors and in the Extensions list, select the file extension to set the external editor for. In most cases you will be choosing .jpg .jpe .jpeg.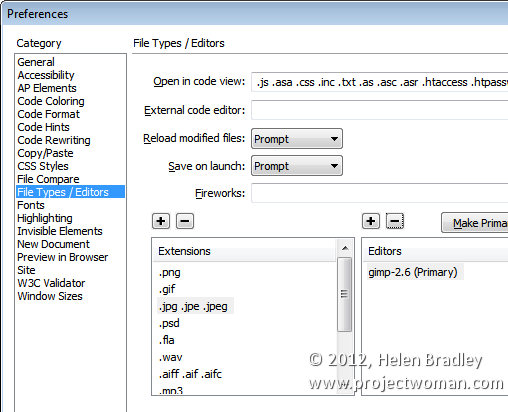 In the Editors box, click the plus (+) symbol above the box and browse to find the executable file for your version of Photoshop (or another program if desired). In most cases this will be in your C:\Program Files or C:\Program Files (x86) folder.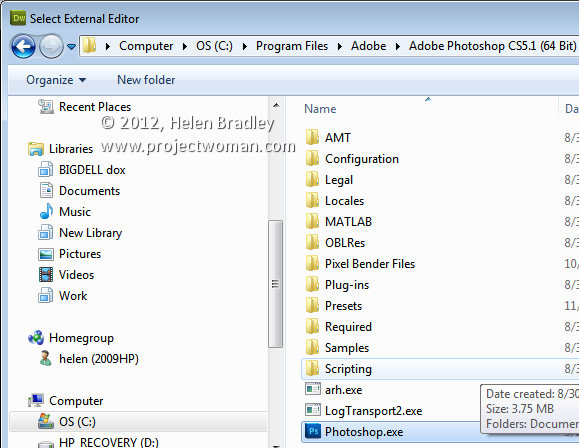 You can make an editor the primary one by selecting it in the list and choose Make Primary and then click Ok.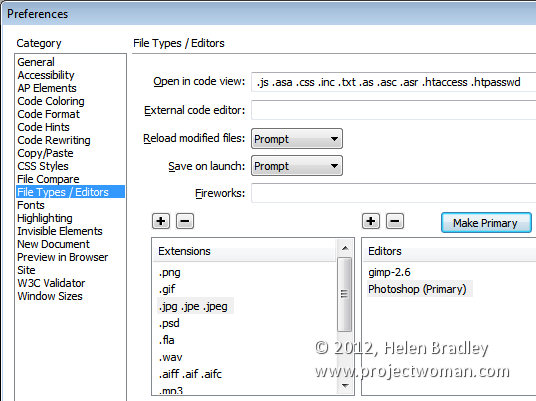 Next time you choose Edit With, you'll be able to choose Photoshop and the image will be passed from Dreamweaver to Photoshop – if Photoshop isn't open it will be opened automatically for you.